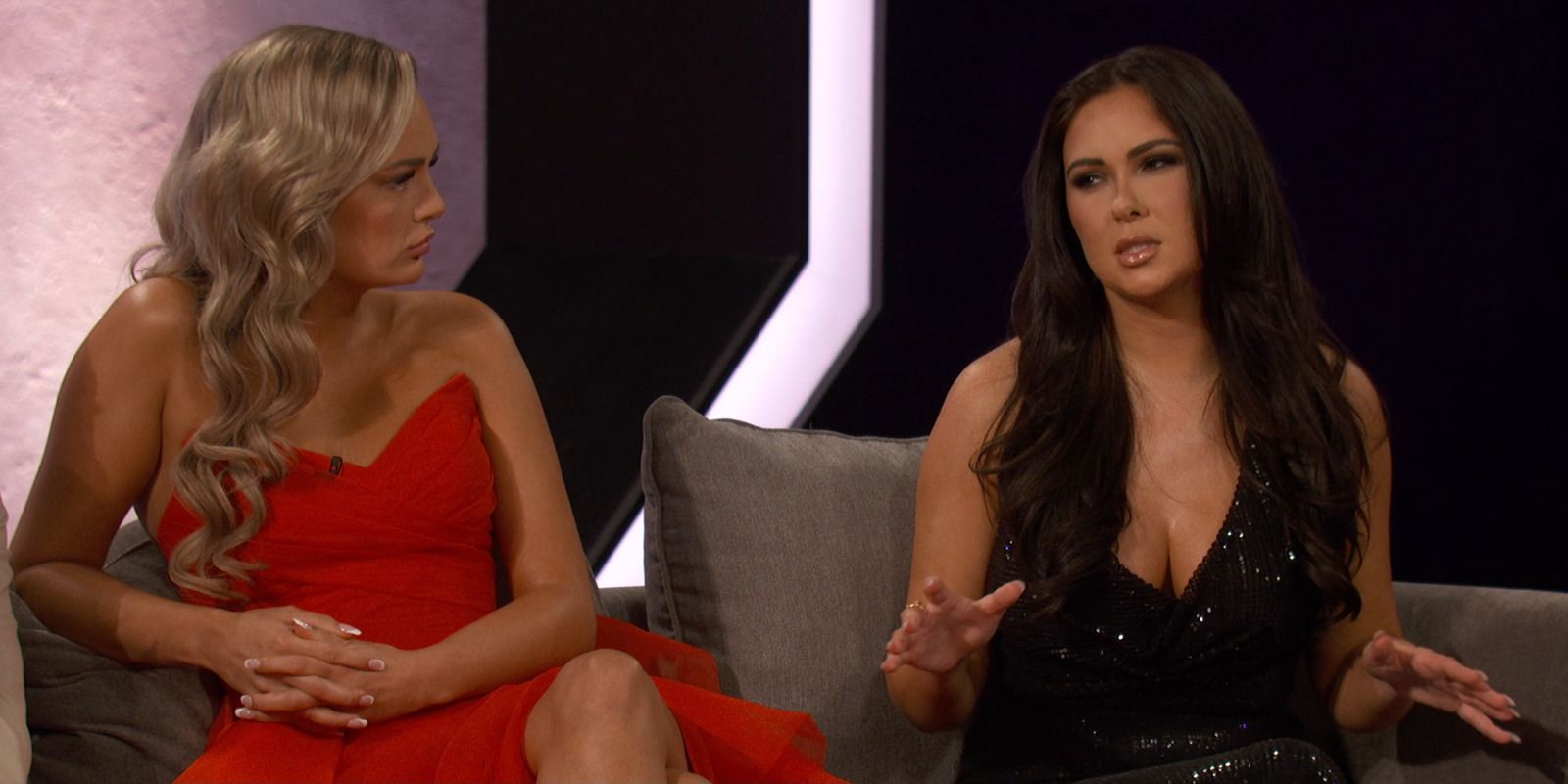 Summary
Micah has maturely ended her relationship with Paul, valuing their friendship but realizing she can't emotionally continue a romantic relationship.
Micah has mended her past relationships with cast members, including Irina and Chelsea, showing growth and a willingness to let go of negativity.
Despite her negative impression on Love Is Blind, Micah has reflected on her actions, become more sure of herself, and deserves love and happiness beyond reality TV.
Micah Lussier was considered a mean girl on Love Is Blind season 4, but she redeemed herself in the Love Is Blind: After The Altar three-part special. The blonde-haired beauty paired up with villainous Irina Solomonova in the pods, making fun of fellow competitors and flirting with Kwame Appiah even after accepting Paul Peden's proposal. While Micah and Paul could have gone either way at the altar, Paul turned Micah down, insultingly alluding to her inability to be a good mother to their children one day.
Micah wasn't the only cast member who made a negative impression on Love Is Blind season 4. Jackelina Bonds was tortured mercilessly online after leaving Marshall Glaze for Josh Demas. Her bullying was so intense she feared for her safety and chose not to attend the reunion. The ultimate villain from season 4 was business owner Irina, whose business suffered after the season aired due to her deplorable behavior toward her former fiance, Zack Goytowski, and other women on the show. However, Micah seemed to have changed heart in After The Altar. How has she transformed?
Micah Was Mature About Her Breakup With Paul
Before Micah saw Paul in After The Altar, she met with Paul's mom, Elizabeth. The pair have continued a friendship, and Elizabeth would love for Micah and Paul to get back together. Micah revealed she and Paul still often talk, and she was sad and hurt that Paul had started dating someone new. In a scene between Paul and his mom over a pot of gumbo, Paul seemed uncomfortable with questions regarding Micah and expressed the timing wasn't right. However, it was often reiterated that Paul and Micah were still in contact.
After the flag football game, Micah pulled Paul aside to chat. While she valued their discussions and continued friendship, Micah felt she couldn't emotionally continue a relationship with Paul. He seemed less sure, hoping they could maintain a friendship, but Micah was kind and mature yet sure in her request that they not talk anymore. It was a moment of growth for the previously snarky cast member.
Micah Mended Her Past Relationships With Cast Members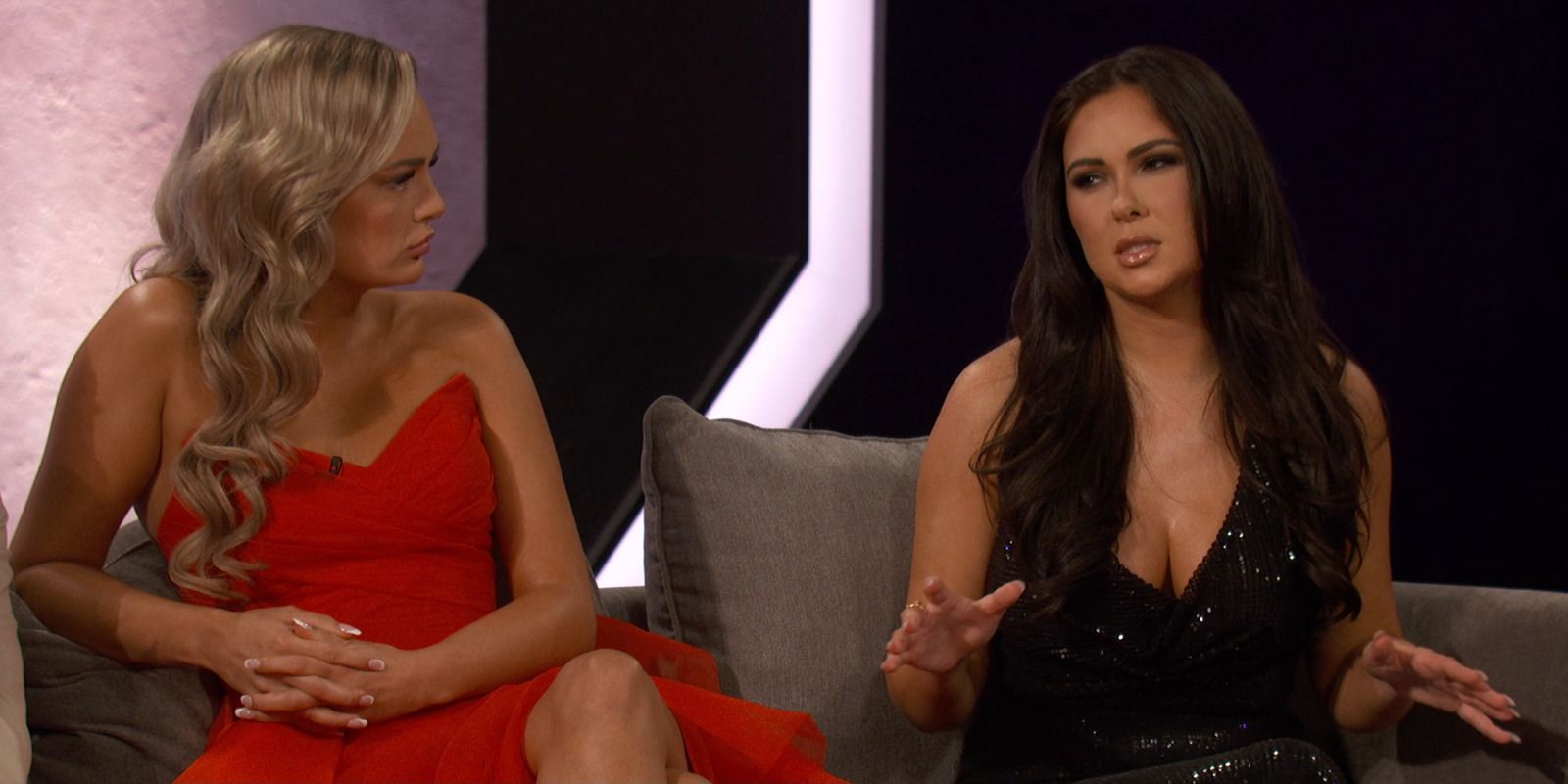 Micah had some negative relationships with people outside of Paul as well. Most notably, she became a secondary villain to Irina's purely chaotic behavior in the pods and was labeled a mean girl. While they teamed up in the pods, after Irina decided she found Paul attractive in the real world, things got a little nasty between the previous besties. After returning to Seattle, Micah tried to express herself and create boundaries, but Irina was there to play games.
In After The Altar, Micah seems to have mended her relationship with Irina. She met with her controversial friend, Shelby, and her former pod bestie in Seattle, and it's clear the three had been hanging out since filming ended. While Irina remained snake-like in her demeanor, Micah had grown mature and learned to let things go. This new attitude also extended to newest casting director Chelsea Griffin, with whom she had a cordial, friendly conversation during the flag football game. The previous enemies even shared a hug.
Micah didn't create a positive impression on Love Is Blind season 4 due to her mean girl attitude, poor choice of friends, and uncertainty in her relationship with Paul. However, the past year of dealing with online hate and seeing herself represented onscreen has led to some positive self-reflection. While Micah has yet to find "the one," she has much to offer. The new Micah is sure of herself but kind, beautiful, social, and hardworking. She deserves love, and cutting off communication with Paul is an excellent first step to opening herself up to someone new.
Paul also deserves happiness, and it's probably good he's moving to San Diego. The adventurer seems unsure of what he wants in life, and, in seeking out Micah, he was clearly picking his mother for himself. Someone like his mom could be a good choice for Paul, but given his commentary at the wedding about her ability to be a good mother, he has some issues to work out. Micah is charming and got caught up in the drama and pettiness shows like Love Is Blind have to offer. Hopefully, she continues to grow and thrive outside the harsh spotlight of reality TV.
Checkout latest world news below links :
World News || Latest News || U.S. News
The post Villain Micah Lussier Redeemed Herself On Love Is Blind: After The Altar Season 4 appeared first on WorldNewsEra.