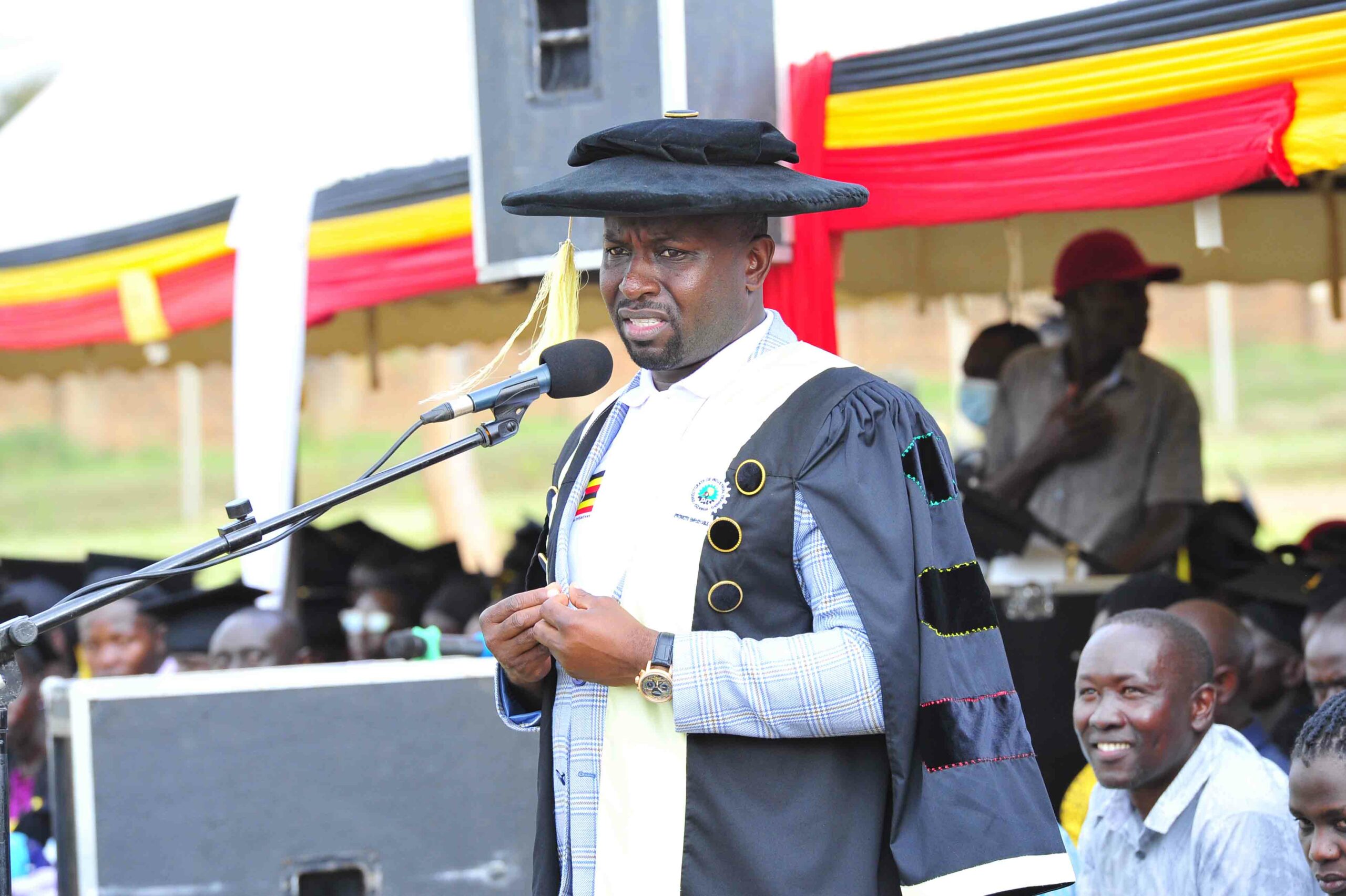 The State House Comptroller, Ms. Jane Barekye has advised the youth in Bugisu Sub-region to learn how to save money if they want to develop economically.
"You should save. Parents, please guide these graduates on how to save because if they don't save, they will not develop. They will not be able to support their families," Ms. Barekye said.
The Comptroller made the remarks on Saturday, 7th January, 2023 during the graduation ceremony of 215 students at the Bugisu Zonal Industrial Hub, situated at Lukhonge village, Lukhonge sub county in Mbale district.
She also appreciated President Yoweri Museveni for initiating the skilling program that aims at curbing unemployment among the youth in the country.
"Thank you for accepting to be trained. The skills you have acquired will help you to comfortably join the money economy. Please go out there and make our President and Uganda proud," Ms. Barekye urged, before handing over Level I Certificates from the Directorate of Industrial Training (DIT) to graduates who successfully underwent a five months training in carpentry, welding, tailoring and hairdressing.
The Comptroller further tasked Parliament to increase on the funding to State House so that in future, they are able to provide startup capital to the successful beneficiaries.
"Meanwhile we are going to provide an equipped common user facility that will be used by the youth, free of charge to produce goods that they will take to the market, sell and make money," Ms. Barekye said.
"Put what you have studied into practice and transform your families and Uganda as a whole. The vision of the President was to ensure that you are equipped with skills and apply them somewhere to improve your livelihoods."
Ms. Barekye also pledged to use part of her salary to give Ms. Irene Namutosi, a deaf student who emerged as best in the tailoring class startup capital. Ms. Namutosi, a single mother was also announced as the most disciplined student during the training.
The Mbale Woman Member of Parliament, Hon. Miriam Mukhaye also lauded President Museveni for skilling the youth through Zonal Industrial Hubs and promised that as Mbale leaders they will ensure that the initiative is a success.
She also requested Ms. Barekye and her team to add on the number of courses to include catering, civil engineering, agriculture to benefit more youth who are interested in those specific fields of study.
Eng. Raymond Kamugisha, the Director of Presidential Projects and Industrial Hubs at State House appreciated President Museveni for entrusting him and team with a responsibility to serve Ugandans through the Zonal Industrial Hub Initiative.
"I also thank God for letting this program become a success," Eng. Kamugisha said.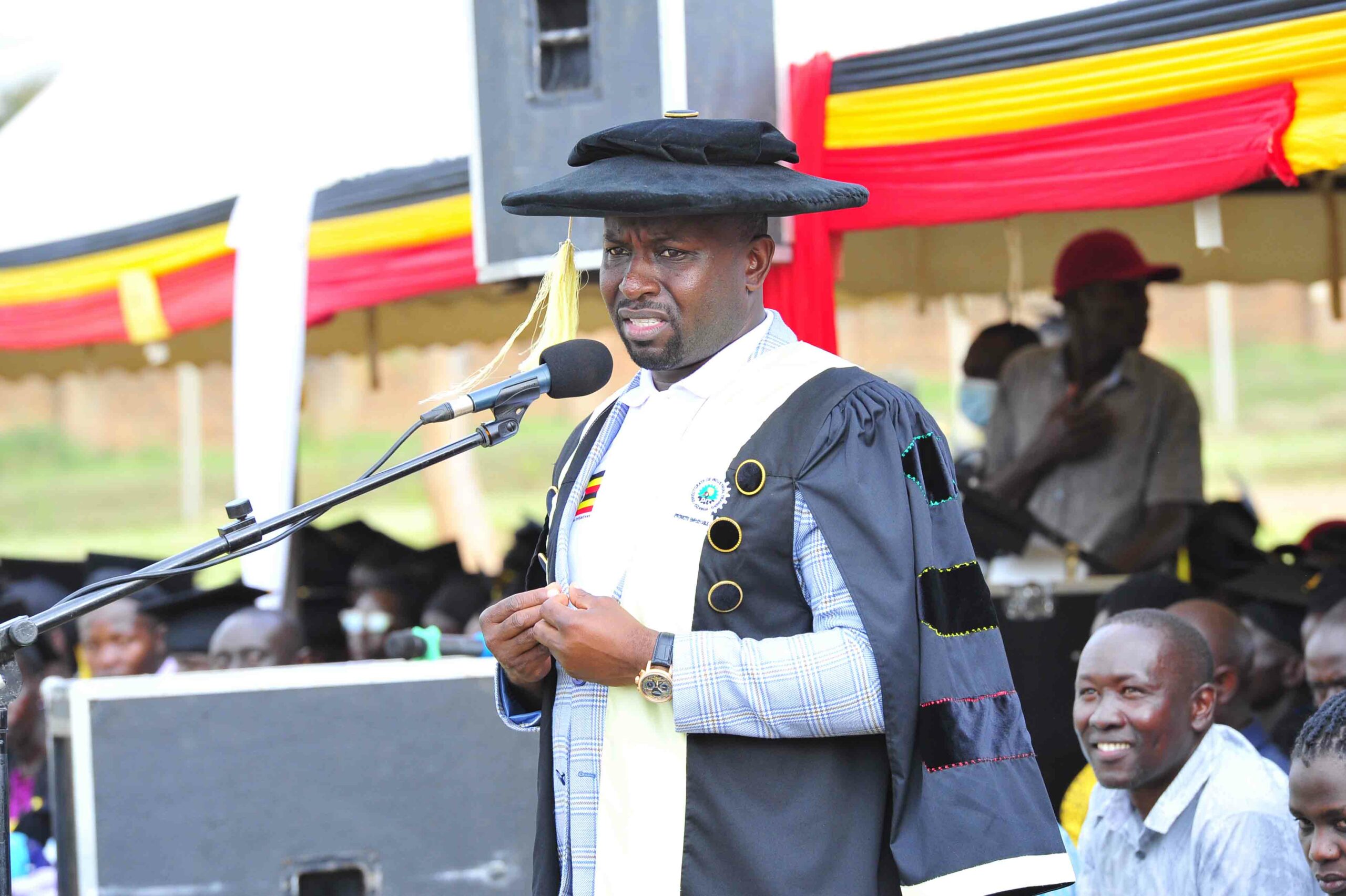 He also urged the graduates to always be patient, focused and put their skills into good use.
"With that, you will be able to economically transform yourselves, families and the country at large," Eng Kamugisha tipped the graduates.
Mr. Patrick Byakatonda, the Director of DIT informed the graduates that they have attained level I Certificate which is an equivalent to Senior 4 and urged them to use the forthcoming State House sponsorship to upgrade to level II which is equivalent to Senior 6.
"Your certificates are recognized nationally and international which means you can get jobs anywhere in Uganda and around the world," Mr. Byakatonda said.
Mr. Philip Woniala, the Manager of Bugisu Zonal Industrial Hub informed the Comptroller that they recruited 216 students from seven administrative units that include; Mbale district, Mbale City, Manafwa district, Namisindwa district, Bududa district, Sironko district and Bulambuli district. However, one dropped out due to health complications and they were left with 215 beneficiaries (121 males and 94 females).
The post "Save money if you want to develop" –  State House Comptroller Barekye to Bugisu youth appeared first on Watchdog Uganda.