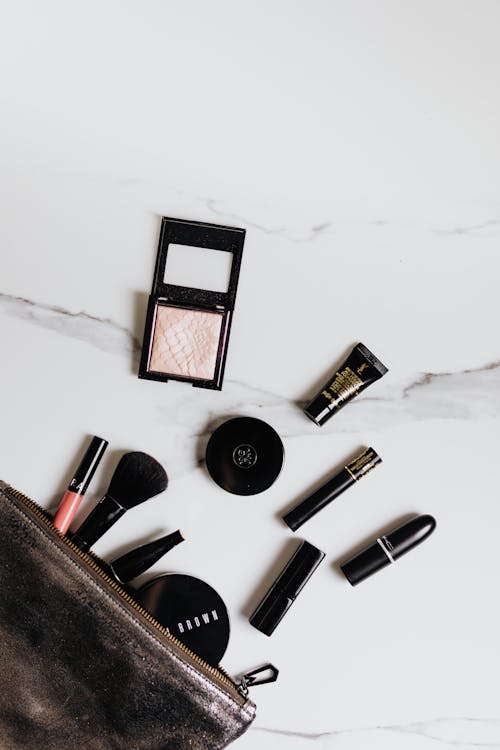 One of the most popular makeup trends is contouring and highlighting. This technique can be used to create a more defined and sculpted look. If you're a beginner, don't worry! Here are some tips to help you get started.
Contouring is a procedure that involves using a darker shade of foundation or powder to create shadows on your face. It can help slim down your features and give you a more defined look. Highlighting is the opposite—it involves using a lighter shade of foundation or powder to accentuate certain areas of your face, such as your cheekbones or brows.
Both contouring and highlighting take some practice to perfect, but once you get the hang of them, they're both easy ways to take your makeup game up a notch!
Contouring and highlighting are two important techniques in makeup that can help to create the illusion of different facial features. When done correctly, contouring can make a person look slimmer, while highlighting can make certain features pop. For beginners, these techniques may seem daunting, but with a little practice, anyone can master them.
The benefits of contouring and highlighting are many. In addition to making a person look slimmer or accentuating certain features, these techniques can also be used to correct imperfections. For example, if someone has a wide nose, contouring along the sides can help to create the illusion of a narrower nose.
Highlights can also be used to draw attention away from imperfections such as dark circles under the eyes or blemishes on the skin.
Contouring and highlighting for beginners
To start, you'll need two foundation shades: one that's slightly lighter than your skin tone and one that's slightly darker. You will also need a concealer that matches your skin tone exactly.
Begin by applying the lighter foundation all over your face as your base. Then, use the darker shade of foundation along your cheekbones, jawline, and forehead for contouring purposes.
Next, apply concealer under your eyes to brighten up this area of the face. Finally, using a small brush for precision application, highlight key areas with a lighter shade of foundation, such as the bridge of the nose or brow bone, and on the cupid's bow above the lips.
Blend everything well so there are no harsh lines—remember, less is more when it comes to contouring! Start with a small amount of product and build it up gradually until you get the desired effect. With practice (and a little patience), you'll be able to master this trendy technique in no time!
Makeup products needed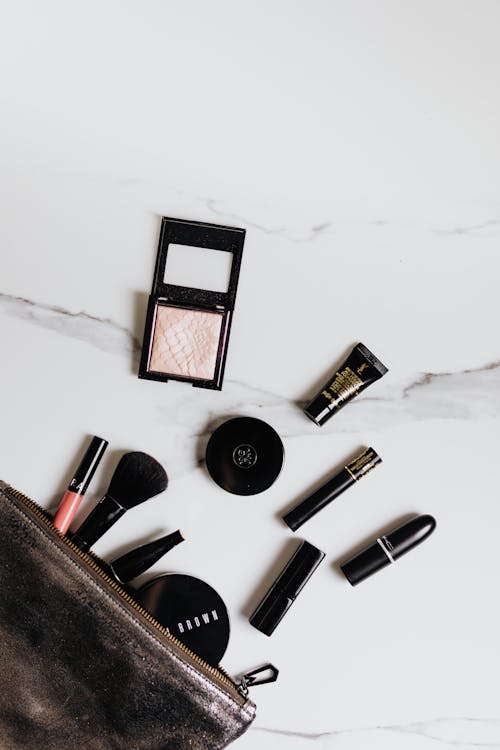 For contouring and highlighting, the three main types of makeup products needed are foundation, powder, and concealer.
Foundation is used to even out the skin tone and create a base for the other products. Powder helps to set the foundation and add definition. Concealer is used to brighten up areas of the face and highlight certain features.
Contouring can be done with either cream or powder products. Creams tend to be more pigmented and easier to blend, while powders can provide a more natural look.
When choosing which type of product to use, it is important to consider your skin type. If you have dry skin, you may want to opt for a cream product; if you have oily skin, the powder might be a better choice.
Highlighting can also be done with either cream or powder products; however, liquid highlighters are becoming increasingly popular as they offer a natural-looking glow without being too heavy on the skin. Whichever type of product you choose, make sure it compliments your complexion nicely—there's nothing worse than an unnatural-looking highlight!
The best foundation, concealer, and powder for contouring
When it comes to foundation, one of the best options is MAC Studio Fix Fluid Foundation. It is a full-coverage foundation that provides a matte finish without looking cakey or heavy on the skin.
For powder, try the Rimmel Stay Matte Pressed Powder. It helps set makeup in place while still allowing your skin to breathe. For concealer, go with Maybelline Fit Me Concealer. It has great coverage without being too thick or drying out your skin.
How to Choose the Right Makeup for Contouring
You must find something easy to blend. A lot of times, people will choose a foundation that is two shades darker than their skin tone for contouring. However, this can be difficult to blend and can end up looking muddy if not done correctly.
Instead, opt for a bronzer or even a powder contour kit, which will be easier to work with. As far as placement goes, you want to focus on areas where there is already a shadow, such as under your cheekbones, along your jawline, and in your crease.
When starting, it's best not to go overboard with the amount of product used. You can always build up, but it's harder to take away once applied. Start with a small amount and then build from there until you get the desired effect.
If you're new to contouring altogether and don't know where to start, there are plenty of kits available that come with all the products you need as well as step-by-step instructions. Once you get the hang of it, contouring can help give your complexion more depth and make features like your eyes and lips look more defined. So have fun experimenting until you find what works best for you!
Conclusion
There are many products on the market that can be used for contouring and highlighting, but finding the right ones can be a challenge. For beginners, it is best to start with a foundation that is two shades darker than your skin tone. This will help create the illusion of depth and definition.
A powder is also helpful in creating a matte finish and setting the foundation. To complete the look, a concealer that is one shade lighter than your skin tone can be used to highlight key areas of the face, such as the cheekbones and browbones. With these three products, you will be able to create a natural-looking contour that accentuates your best features.
The post Makeup: Highlighting And Contouring For Beginners appeared first on Berry Tips.