Every industry has been infiltrated by the internet of things and sooner than expected. And this is not supposed to be taken negatively. Before you get on with the various advantages of this technology, you first need to understand what IoT means. 
For those who don't know, the internet of things is the ever-expanding network of interconnected devices. They are all connected through the internet and share and disseminate data throughout the day.
So what people talk about when they mention the internet of things, is a network of interconnected devices that can communicate with one another over quite a wide distance.
For example, if you have an IoT device in your warehouse, it will be connected to a sensor that is capable of sending and receiving data from all the devices that surround it. There are several applications of this tech not only in the business world but in your everyday life as well.
Haven't you seen those smart homes that are connected with smart speakers and can control all your gadgets and devices throughout your property? Yes, that is an example of the internet of things.
But wait a minute. This is not all. This revolution has entered several industries and sectors known to mankind. Let's discuss what trends in the market today:
Changing The Agriculture Scene
It seems that the agricultural sector is miles away from any technical innovation. But the current trends suggest otherwise.
The industrialization of the agricultural sector has made it technology-driven in many instances. The total IoT market size in the agricultural sector is expected to reach the $30 billion mark by 2030.
A few cases of this technology being used in this sector include:
Agricultural Drones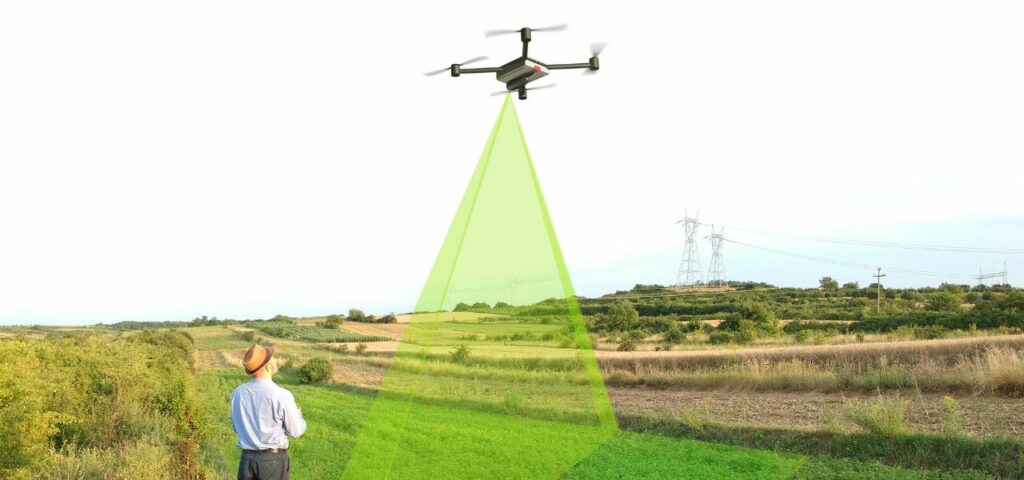 These drones are equipped with cameras and sensors that can be used for imaging, mapping, and real-time surveys as well. There are ground-based and aerial drones that can be put to use for various purposes.
All of these can be remotely controlled and have state-of-the-art surveillance capabilities in addition to weather forecasting and performing a wide array of tasks such as planting crops, fighting pests, crop monitoring, and a lot more.
Greenhouse Automation
The greenhouse environment is also a critical aspect that every farmer has to look out for. IoT sensors can help them with real-time information such as temperature, lighting, soil condition, and humidity.
Automated Cattle Monitoring
Cattle monitoring takes a lot of the time of a farmer. When automated with the help of these devices, it can be simplified tremendously.
Reimagining The Energy Sector
The energy sector has already witnessed a huge change with the advent of the internet of things. Do you know that almost 47% of the energy sector executives today have already implemented IoT across various functions?
Close to 45% of energy companies across the globe have already deployed such gadgets to monitor asset performance.
In addition to this, the technology also assists in process optimization, load forecasting, grid balancing, smart decision making, and much more.
Making Your Finances More Secure
Banks and financial institutions across the world have understood the importance of increased security in money matters.
With time, it has become necessary that all the connected devices that have the relevant sensors, an IoT sim card, analytical features, AI-enabled tools, and interactive dashboards are put to use smartly for the benefit of the finance sector.
As the modern age customer becomes more and more accustomed to managing his financial transactions on different connected devices, the demand for more security and watertight encryption also comes to the fore.
Implementing IoT in the banking sector can do a lot more than just:
Helping users cultivate healthy financial habits 
Assisting them in dealing with their excessive spending and careless behaviors concerning their money 
Improving the quality of their banking transactions and experience facilitating interactive credit cards 
Ensuring various automated processes for banks and financial institutions
Redefining Healthcare For You
How is this technology making waves in the healthcare sector? by:
Making remote monitoring of every patient possible 
Reducing the duration of the stay of the patient at the hospital 
Tracking real-time locations of medical equipment necessary to keep patients alive and out of danger 
Final Thoughts
The internet of things is not just capable of simplifying life but ensuring greater safety for people involved in practically every sector. It improves fleet management. It assists in warehouse maintenance and support.
It simplifies travel and increases the profitability of organizations. It has a lot to offer. It is on you how you make the most of it.
The post Industry Specific IoT – 4 Trends You Need To Know Of Today appeared first on Place Of Inspiration.