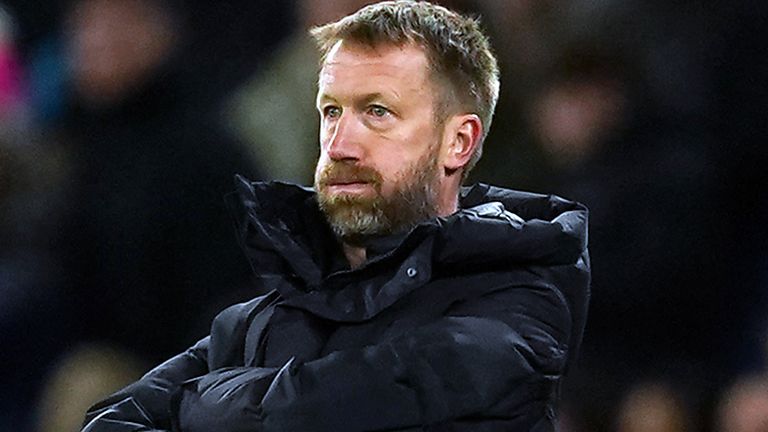 Graham Potter defended his senior players but admitted Chelsea are "not in a great moment" after their 4-0 FA Cup thrashing at Manchester City. Here's every word of what he had to say in his post-match press conference at the Etihad…
What is your assessment of the performance?
"I thought we were second best to a very, very good side. Obviously, we are not in a great moment ourselves and even though it was a cagey first 20 minutes we couldn't attack the backline well enough, we couldn't attack as well as we would like. I think Manchester City do really well in terms of stopping you doing that. At the same time, we struggled.
"It was a fantastic first goal in terms of a strike from a free-kick, and a strange penalty and you are caught in a position where it is 2-0 and you have to chase the ball against Manchester City. You are caught between trying to commit more men and not getting opened up.
"So the first half was painful and tough for us all. Second half, we had to respond and I thought there were some positives there in terms of the young players. I thought they gave everything and showed their quality but we are disappointed we went out of the competition. Congratulations to Man City. They deserved to win, of course."
How much time will it take to get it right?
"The results in terms of the Premier League, I think we have lost four matches. To Newcastle away, the last game before the World Cup, we had nine players unavailable. We lost 1-0 to Arsenal. We lost on a bad day to Brighton and we lost to Manchester City. Those are the teams we have lost to.
"But we have also drawn to Manchester United and Brentford so the results in a small space of time aren't positive. I have said before you can make excuses and look for reasons or you can say it isn't good enough. Both of those answers are correct.
"So we have to keep improving, stick together as a football club, because clearly we are suffering as a football club and it is not nice at all. But that is where we are at the moment."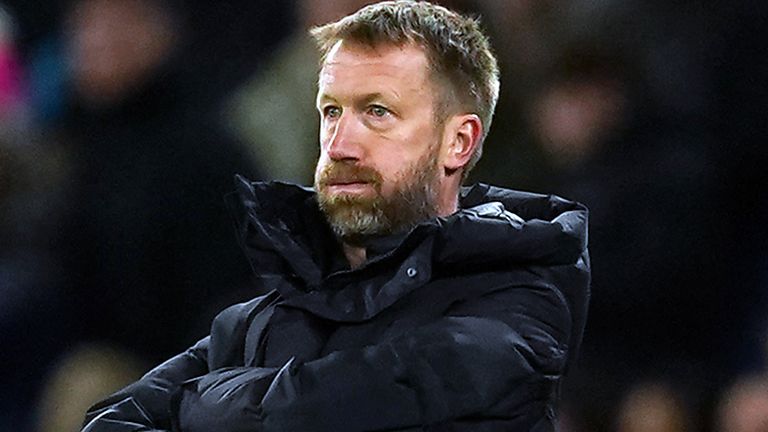 There were chants for Thomas Tuchel from the Chelsea fans. How hard is it to turn it around with that atmosphere around you?
"We can't do anything apart from do our jobs better and work harder. We understand the supporters' frustration, that's understandable and we respect that. But our job is to do our job. We just have to keep working and see the situation for what it is. Of course, there are always other opinions and there is always negativity and criticism because the results have not been positive. That is part of the job, part of the challenge."
Are you sure the senior players are giving everything for you?
"Yes. This opponent is probably the worst opponent you can play when things aren't going very well because they can make it look like you're not running, like you're not trying, because their positional structure is brilliant, they use the full width of the pitch, they keep the ball and make it difficult for you to put any pressure on them.
"I am working with the players, I don't get any sense of people with a poor attitude. Everyone wants to try to do better. I think there is support in the dressing room. It is just that we are going through a bad moment and sometimes when you have these moments you need somebody or something to blame, I understand where that question comes from. But at the same time, we have to stick together and keep working."
What is the situation with Christian Pulisic, Raheem Sterling and Pierre-Emerick Aubameyang?
"Christian just opened up his knee in the game the other day, we are still sort of analysing it, but it is going to be weeks. Raheem just had an action in the first minute of the game, a backheel and he felt something in his hamstring and we are analysing it and Aubameyang had a tight back and was not able to travel."
Clinton Morrison says the pressure is building on Chelsea manager, Graham Potter after a poor run of results and because of the high expectations at the club.
Do you think you can win the fans back and turn the situation around?
"It is always challenging in the Premier League and it is always challenging here. I understand their frustration and I understand when you look at the results and team performance today it is so far away from Manchester City. That is clear.
"We have to focus on the next day and the next match. We play on Thursday. It is an important game for us. We need to stay together as a group and support each other. I am sure we will get the support of the supporters when they see good performances and good results."
Pep backs Potter: What he did at Brighton was outstanding
Speaking in his own post-match press conference, Manchester City boss Pep Guardiola urged the Chelsea owner to show some patience as Potter implements his desired system at Stamford Bridge.
"I would say to Todd Boehly, give him time. I know in the big clubs the results are important but give him time. The second half is what he is. What he has done in Brighton is outstanding. All the managers need time.
"At Barcelona, I had [Lionel] Messi there. That is why I did not need two seasons. One is enough. But everyone needs it.
"To play against City when we are at this level, in the Carabao Cup or here [in the FA Cup] it is not easy. Not just for Chelsea but for any team."
Checkout latest world news below links :
World News || Latest News || U.S. News
The post Chelsea boss Graham Potter calls first half of FA Cup defeat to Man City 'painful' as Pep Guardiola urges Blues owner Todd Boehly to give him time appeared first on WorldNewsEra.